Latest Blogs

As per CDC we are expecting a severe out break of Flu and COVID-19 infection during this fall and winter.
Please call our office ASAP to make an appointment to get the vaccines for all children age 6 months and older.
Accepting New Patients at Pediatric Associates Urgent Care, Evergreen Park and Pediatric Associates Orland Park New extended hours
Same day appointment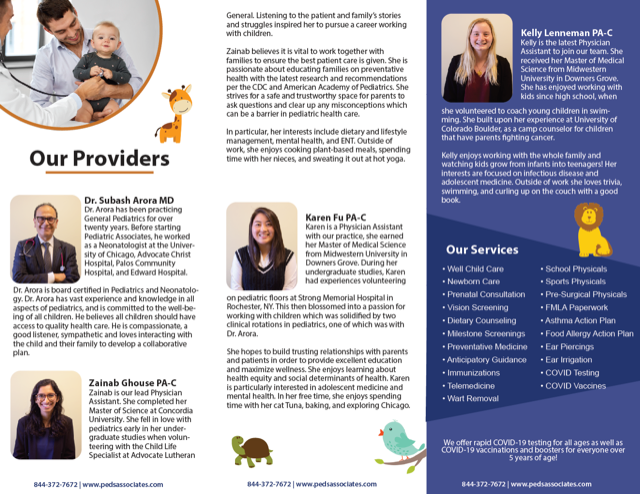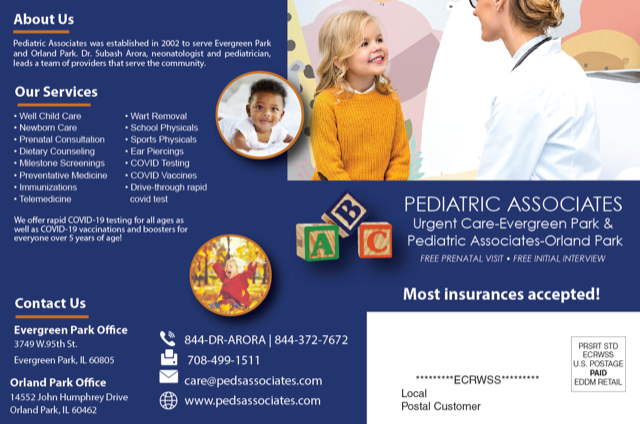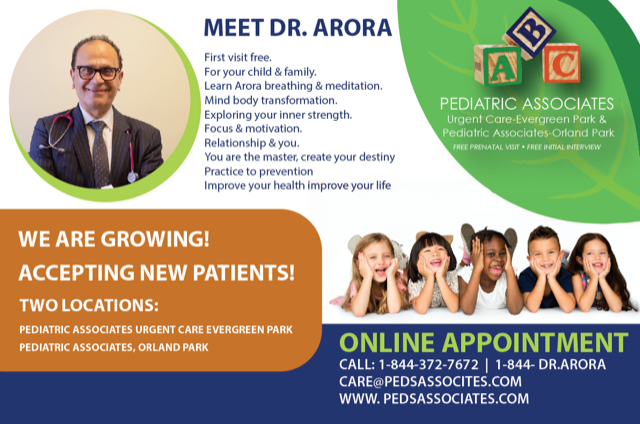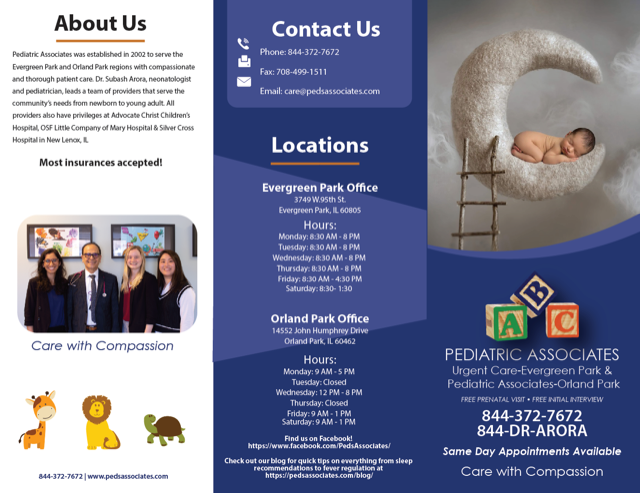 Accepted Insurances Plans:
Advocate Meridian Health Plan of Illinois
Aetna
Aetna HMO/POS/EPO/PPO
Aetna Open Choice PPO
Aetna Choice POS
Aetna Choice POS II
Aetna HMO
Aetna QPOS
Aetna Select
Open Access Aetna Select
Aetna Elect Choice HMO (includes Aetna Health Funds)
Aetna Open Access Elect Choice (includes Aetna Health
Funds)
Aetna Health Network Only
Aetna Health Network Option
Aetna Open Choice PPO
Aetna
State of Illinois-SOI
Aetna HMO (Formerly Coventry HMO) – SOI
Aetna Choice POS II (Formerly Coventry OAP)-SOI
Managed Choice POS
Managed Choice Open Access PPO
National Advantage Program (NAP)
PPO Şignature Authority (ASA or SRC) PPO
Aetna Whole Health
Medicare Value Plan (PPO)
Medicare Standard Plan (PPO)
Medicare Open Access (HMO/POS)
Referrals and Claims managed/paid by Aetna
Beech Street / PPO Next PPO
Blue Cross Blue Shield Illinois
BlueCare Direct HMO
Blue Precision HMO
Blue Advantage HMO
HMO Illinois
Blue Medicare Advantage Basic HMO
Blue Medicare Advantage Basic Plus HMO-POS
Blue Medicare Advantage Premier Plus HMO-POS
Claims are paid by BCBS Illinois
Blue Cross Medicare Advantage PPO .
Choice Plus PPO
Choice Premier PPO
Blue Cross Community MMAI HMO (Medicare-Medicaid)
Cigna
Cigna HMO / Network
Cigna PPO
Cigna Choice Fund PPO/EPO
Open Access Plus/Choice Fund OA Plus POS
Cigna C5 PPO
First Health EPO & PPO Cofinity PPO
Coventry HMO & PPO
HealthLink / Unicare PPO
HEN
HEN Total Care PPO
HEN PPO & EPO
HEN Platinum EPO
HST Care Connect EPO
Humana
Humana Select HMO
Humana Platinum HMO
Humana Advocate Centered HMO Plan
Humana PPO
Humana Preferred PPO POS-Open Access
Humana Advocate Centered EPO Plan
Humana Choice POS o Humana ChoiceCare/National PPO
Humana National EPO/HMO/POS-Open Access
Humana Premier HMO
Humana Illinois CCN HMO
Humana Medicare Advantage Plans

Humana Gold Plus – HMO >
HumanaChoice – PPO
Humana Gold Choice – Private Fee-for-service (PFFS)
PHCS & MultiPlan Inc. PPO
Private Healthcare Systems (PHCS) PPO
PHCS Savility PPO
MultiPlan Inc. PPO
PHCS & MultiPlans plans exclude PBA &
SEIU – Local 4 HMO & PPO
Union Medical (Local 1546) HMO
United Healthcare
United Healthcare/Choice Plus/Select Plus POS
United Healthcare Choice Select HMO
United Healthcare Core PPO
United Healthcare Options PPO
United Healthcare Navigate HMO & POS
United Healthcare HDHP Basics PPO
United Healthcare Medicare Advantage
Medicare Solutions PPO/Group Retirees
United Healthcare Charter HMO
United Healthcare NexusACO R and NexusACO OA
Railroad Employees National Health & Welfare Plan- (Group 023000)
Railroad Employees The National Railway Carriers & United Transportation Union Health and Welfare Plan (Group 690100)
In-Network for United Healthcare Affiliate:
United Healthcare
AARP Medicare Complete HMO
AARP Medicare Complete ACCESS HMO
AARP Medicare Complete Plan 1 HMO
AARP Medicare Complete Plan 2 HMO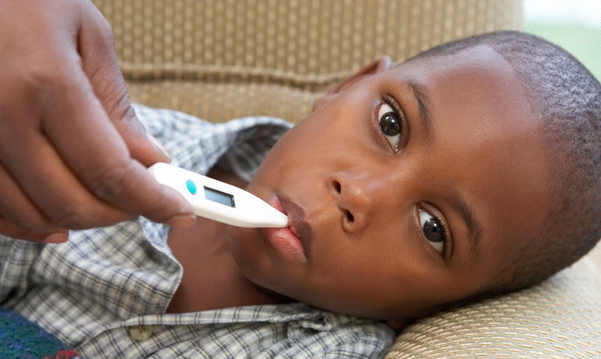 FREE PRENATAL VISIT!
Call to schedule a prenatal visit with one of our providers today!
Urgent Care Hours
Evergreen Park Hours
| | |
| --- | --- |
| Monday | 8AM - 8PM |
| Tuesday | 8AM - 8PM |
| Wednesday | 8AM - 8PM |
| Friday | 8AM - 5PM |
| Saturday | 8AM - 1PM |
Orland Park Hours
| | |
| --- | --- |
| Monday | 9AM - 5PM |
| Wednesday | 12PM - 8PM |
| Friday | 9AM - 1PM |
| Saturday | 9AM - 1PM |
Check out what our patients say about us! We always make every effort to make sure your child feels comfortable and happy!
Amelia Saucedo
I have 4 children and they are all Alyssa's patients. I feel very comfortable asking her any medical question I have. I have full confidence in her medical decisions and recommendations. Alyssa is such a sweet doctor that goes above and beyond for her patients. As soon as you hear her talk you notice how knowledgeable she is. I would definitely recommend her to any one. ???????????????????? 5/5
Emily Boyd
Alyssa is amazing. My son has been seeing her since birth and she has been absolutely amazing. She works great with my son. She is always available for her patients. I have called or texted her whenever my son was sick and she responded quickly with what should be done. ???????????????????? 5/5

Jamie Hamilton
I have been going here since 2000 l love coming here they great people ???????????? my oldest is 20 now and my smallest is 10 months now l wouldnt change to any other doctor!! ???????????????????? 5/5
Ronni Vawter
My daughter has loved him since day 1 . Great doctor and man. ???????????????????? 5/5

Lasherry Avery
I like it me and my son in and out. ???????????????????? 5/5

Heather El
Great experience everytime, we are in and out, clean facility and I've had great customer service with the front desk, yes they get very busy, if its non emergency I just call back later. Alyssa the P.A is amazing, she has been with my son since he was born. Treated his reflux and milk protein allergy wonderfully. He is now one and a very healthy happy toddler! Very knowledgeable and I'm not rushed everytime I have many questions during his visits. ???????????????????? 5/5
"If you don't make time for health, you are making time for sickness."