Natalia Cotton, PA
Physician Assistant
---
Qualification
Physician Assistant (PA-C)
Contact Info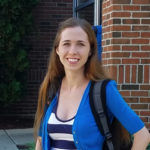 Natalia Cotton is a certified Physician Assistant (PA-C) who joined our practice in October 2019.
She completed her graduate medical education at Midwestern University in Downers Grove, IL. She has always been interested in caring for children and watching them develop. Natalia is compassionate, dedicated, and hard-working. She has a passion for educating children about their health in order to promote independence, learning, and provide a trusting patient-provider relationship.
She enjoys watching children reach their developmental milestones and help them if they need guidance along the way. Natalia believes that preventative medicine is just as important as sick visits. Teaching patients and their families about how to prevent illness, what red flag symptoms are, and what to expect as children grow will prove to be easier on patients and their families in the future. Natalia works as part of a team with her fellow providers in order to offer the best medical care for our patients.